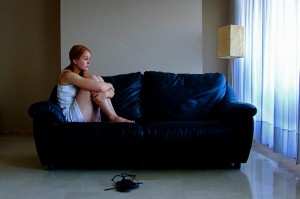 Depression drains your energy, hope, and drive, making it difficult to accomplish your goals.
But while overcoming depression isn't quick or easy, it's far from impossible. The key is to start small and build from there.
Feeling better takes time, but you can get there if you make positive choices for yourself each day.
Turn to trusted friends and family members. Talk about your difficulties with the people you love and trust. Ask for the help and support you need. You may have retreated from your most treasured relationships, but they can get you through this tough time.
Try to keep up with social activities even if you don't feel like it. Often when you're depressed, it feels more comfortable to retreat into your shell, but being around other people will make you feel less depressed.
Join a support group for depression. Being with others dealing with depression can go a long way in reducing your sense of isolation. You can also encourage each other, give and receive advice on how to cope, and share your experiences.
Allow yourself to be less than perfect. Try not to hold yourself to impossibly high standards and then beating yourself up when you fail to meet them. Battle this source of self-imposed stress by challenging your negative ways of thinking.
Socialize with positive people. Notice how people who always look on the bright side deal with challenges, even minor ones, like not being able to find a parking space. Then consider how you would react in the same situation. Even if you have to pretend, try to adopt their optimism and persistence in the face of difficulty.
Keep a "negative thought log." Whenever you experience a negative thought, jot down the thought and what triggered it in a notebook. Review your log when you're in a good mood. Consider if the negativity was truly warranted. Ask yourself if there's another way to view the situation.
Sleep. Make sure you are sleeping at least eight hours a day. Sleep deprivation is linked to depression.
Eat Right. Try to maintain a healthy diet.  Make sure you are eating regular healthy meals to maintain normal blood-sugar levels.
Exercise. Take a walk in the park or at the beach, go hiking, swim or play favorite sports.  Research has proven that regular exercise improves mood and decreases depression.
Be exposed to Sunlight. For some, depression is triggered by a lack of sunlight during the winter (i.e., seasonal affective disorder). Sunlight can have a profound effect on your mood.
If you would like some more help with overcoming depression, please call me, Dr. Maya, on (818) 809-9519 for a free 10-minute phone consultation.